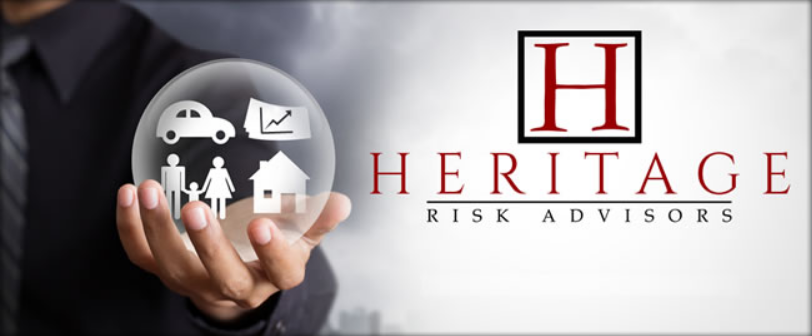 Heritage Risk Advisors is a 1st generation agency, and we're creating a strong legacy by protecting what is most important to you. We know that you rely on us to protect your most valuable treasures, including businesses, family, home, cars, and finances. To provide the highest standard of service and risk management possible, we've created our agency with 4 things in mind:
Enthusiastic care for each individual client
Maintaining the integrity and security of your vital data
Impassioned support for our community
Growing talent and having a lot of fun along the way
Sounds simple, but with the way the world has changed, we have to do some things differently today than agencies of the past. We still love to meet with our clients face-to-face and at community and association events. While that will always be important, it is not always possible. So, we know that we need to be available to you through phone calls, text messages, emails, newsletters and even Facebook, LinkedIn, etc. Even at odd hours...and that's OK!
We take great pride in our agency, community and clients. As your Independent Agent we add value to your business and personal life, work hard to help our community and its people, and do what we can to make insurance easy. But what does that really mean? Can't other agents say the same thing about their business? Here is how we are different:
Adding Value to Your Business and Personal Life
We enjoy steering our own ship and ultimately helping you to do the same. Choice - that's why we are independent agents. We are fans of entrepreneurship and great outcomes for all people and organizations...from those that do everyday things to those who are taking the lead on forward thinking ideas. We like folks who spend their time building, creating, and helping to connect people to improve our world.
Helping Our Community and Its People
We love helping people and companies achieve their goals. Part of that is discovering what you do and how you do it so that we can create the right solutions for you. We also enjoy using Heritage as a springboard to stay engaged with our community through donations of money and time on projects that are beneficial to local social service groups. We have a lot of reasons to be involved beyond insurance, and that makes us feel really good about what we do every day at Heritage. Through our "Heritage Helps" program we are always searching for interesting projects whose impacts are far reaching. We really enjoy helping.
Making Insurance Easy
Insurance is complex and, frankly, most people don't want to deal with it. There are a lot of pitfalls that could wipe out the things that everyone works so hard to achieve. I know this all too well, because I lost my business and my home to Hurricane Katrina. Then, I rebuilt. Over the years, I have learned how to help our clients prevent and avoid problems, and how to get them back to doing what they love and are good at doing. Demystifying insurance and creating opportunities for our clients is what we do.
Our community is our family and our family is our community.