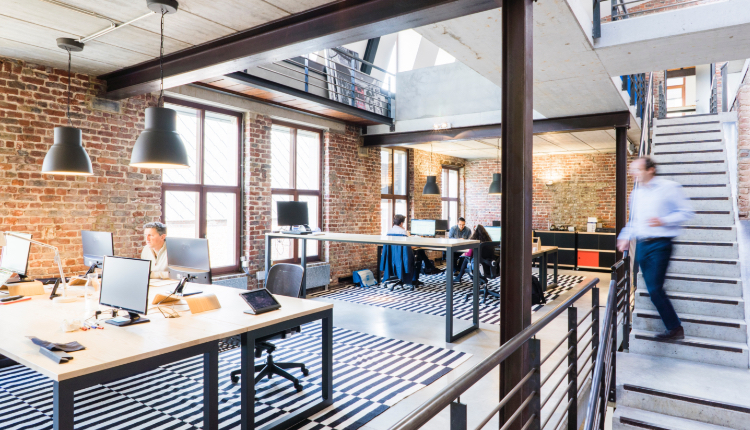 If you own or manage a commercial property, you may be able to reduce headaches, expenses, and safety issues by properly maintaining the structure and grounds. Here's a commercial property maintenance checklist to get you started. You can customize it for your unique business property.

How often should you conduct this maintenance? It depends. For example, a parking lot in the north may need resurfacing every spring after hard winters of ice and snow. And your roof may need more frequent checking for debris if you experience the many storms of the south or the high winds of the Pacific coast. Therefore, go through this list as often as you need for your particular area and the amount of use your property gets.
Trim Trees and Tend to Landscaping
Make sure no precarious branches are hanging from your trees and that they're not encroaching on your roofline. Dead trees should be removed so they don't become fire hazards or topple in a windstorm. Take care of your landscaping, too, especially tripping hazards along pathways and high-growing shrubbery that could make it easier for intruders to hide.
Make Sure Exterior Lights Work
Another way to deter security issues is to ensure your exterior lighting is operational. Use a timer to automate lights, or even better, install photocell fixtures that go on and off automatically with the rise and fall of the sun. Changing to LED light bulbs will save you money in the long run because they last longer than incandescents and use less electricity.
Evaluate Parking and Hardscaping
If you have a parking lot, check the pavement's integrity and ensure all the paint marking and signage are legible and in good condition. Likewise, look at your other hardscaping, such as sidewalks, terraces, patios, and the like to ensure they won't cause accidents and are usable for employees and visitors.
Check the Roof and Rooftop Equipment
Roof damage (and its consequences, like water damage) is one of the most frequent types of claims for both homes and businesses. Keep a close eye on your roof, repairing any loose shingles or flashing right away. It's smart to check the roof after every major storm to make sure there's no damage. While you're there, inspect any rooftop equipment, such as exhaust fans, for blockages, rust, or faulty operation.
Clean Air Ducts and Check HVAC
Indoor air quality is not only important for your team, but also for your HVAC system. A professional inspection at least once per year is in order to clean air ducts, replace filters, and ensure the entire HVAC system is operating properly for heating and cooling.
Service Electrical, Plumbing, and Security Systems
Your building's other major systems should receive expert maintenance at regular intervals too. This includes your electrical, plumbing, and security systems. There should be no frayed wires, loose connections, or problems with the electrical panel (circuit breakers). Your pipes should run cleanly, with no leaks or obvious particulates in the water from rust, mineral scale, or sediment. The security system should be inspected and tested routinely.
Inspect Alarms, Safety, and Fire Suppression Equipment
Finally, smoke/fire, carbon monoxide, and other alarms must be tested as dictated by the manufacturer, your type of business, and the local municipal laws. As a business, you probably have to adhere to regulations regarding the inspection of sprinklers, pumps, and other components of your fire suppression system too.
Ensure that handheld fire extinguishers haven't expired and that any AEDs (automatic external defibrillators) have been inspected as required. Depending on your business, you may also have to review safety related to the use of hazardous materials (eye wash stations, radioactivity detectors, and the like). Never let these tasks go, as it could not only result in loss of property but the loss of life as well.
Contact Heritage Risk Advisors at 940-367-9740 and speak with our independent agents to discuss your specific commercial insurance needs.